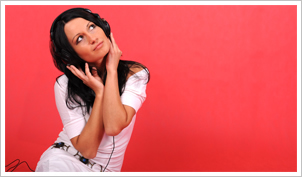 Q: What kind of music is played?

A: Synth FM is dedicated to bringing you music from the electronic music genre: house, techno, rave, dub, dnb, fidget, dance to name a few. If a DJ/Producer has a mix that includes international cultural music, rock, RnB, hip hop, aboriginal, rap, reggae, etc track in it, that's ok…as long as it still has an Electronic music and not Top 40 feel to it. We want to be different!
Q: I'm looking to become involved in ANY way. How can I?

A: As Synth FM relies on volunteers and sponsorship, you can help us out by finding people looking to sponsor. We always need help with promotion. If you are have a connection to the nightlife & entertainment industry and have a way you can help just let us know.
Q: I'm a DJ and would love to be on air or have my own show, or just have my music played. How can I get on Synth FM?

A: We cannot guarantee you your own show or regular spot on air, but you will have the opportunity for your music to be on air and put into our music rotation, if you provide us some tracks to select from.
Email tracks to music@synthfm.com



Meaning of "Synth FM": 

Synth - Synthesize - to combine a number of elements into a coherent whole.

FM - Future/Fresh Music - we love up and coming artists and DJs as they are the future of music.

Mission:

♬ Be a network for DJs, Producers, Nightclubs, Promotional Groups, Entertainment/Event Companies.

♬ Network to widen and strengthen the subculture by promoting a positive view on electronic music and its community.

♬ Develop a strong sense of community amongst Canadian sectors/companies already established.
♬ Provide support for "unknown" local and worldwide DJs/Producers with the opportunity to be heard.

♬ Work WITH YOU, to create a network that meets all your electronic music needs!

♬ Appreciate all genres/sub-genres of ELECTRONIC music.

♬ Research the electronic music subculture; and connect you to information on the current scene. This includes what's happening with "unknown" and mainstream/popular talent.

♬ Continue to develop, expand and evolve.

History: 

Synth FM was designed and developed by founder and manager Dawn Pennyfeather; while immercing herself into the scene through experience and graphic design. The idea for an Electronic music community network originated as a university course assignment; in which she had to create a change project for a community. After some research on the house music genre, she decided to use the project by extending it as a dissertation/thesis for her Masters of Arts and Media with Honours degree. Dawn will continue to further research the subculture and believes with time various sectors for this form of music can be internationally united through Synth FM.